CAMPference 2022 Schedule
Join us in the critical work of protecting the summer camp industry and the families we serve. Plug in to the latest information as we move forward towards summer 2022, and experience the C.A.M.P. Legislative Difference. Please consider joining us as a Legislative Member today!
We look forward to meeting in person again, and have scheduled our CAMPference for December 12-14, 2021 at Horseshoe Bay Resort.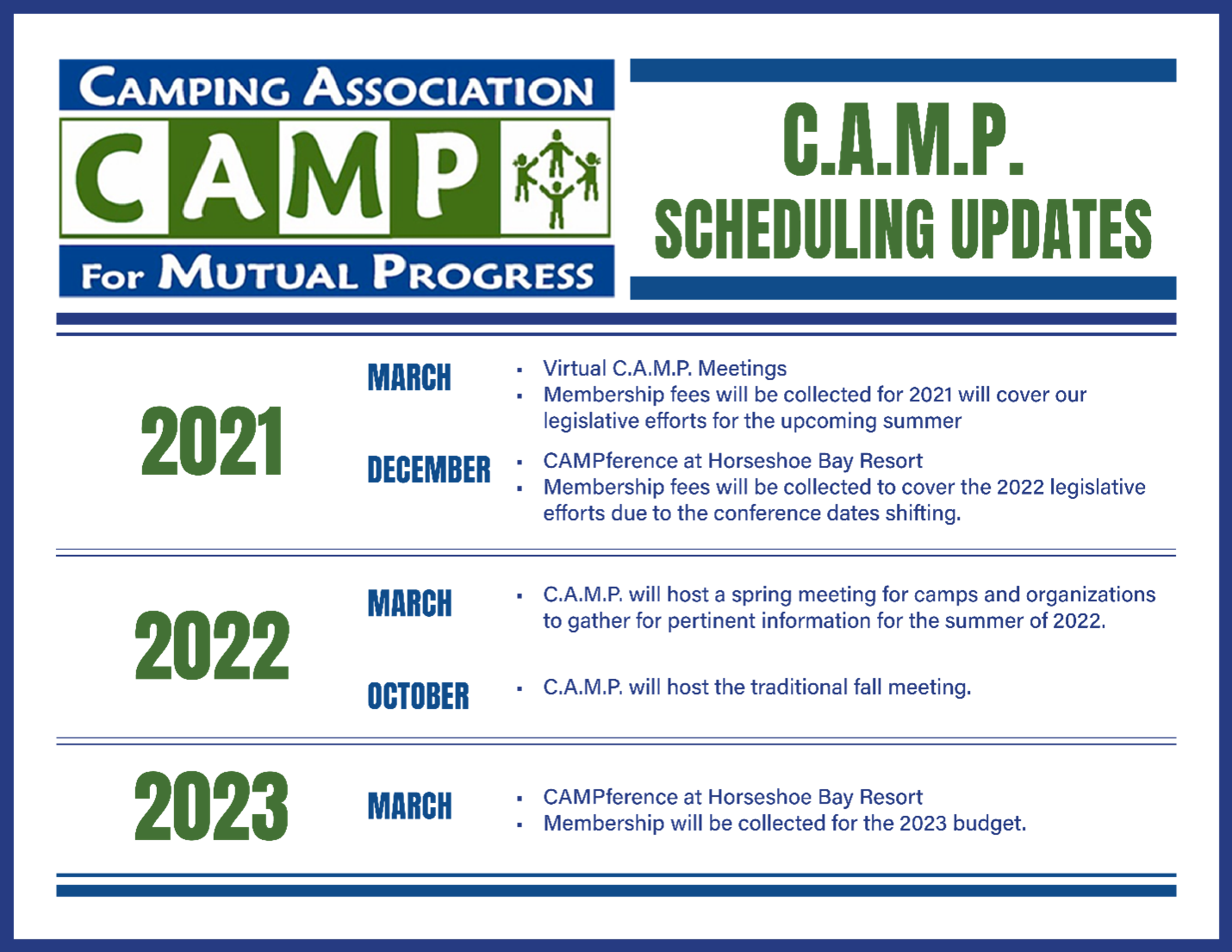 A more detailed schedule is on the Conference Guide.